Lycette Care have over 25 years of experience in caring for and supporting people who need a helping hand. We are passionate about providing outstanding care.
Our service at The Warren always puts the person at the centre of care, with support tailored to the individual. We know that everyone is different and has different needs. We get to know individuals and their families to find out the things that matter; their care needs, their choices, their personality and what is important to them.
We will always promote independence and choice, consulting individuals and their families and supporting people in making plans – major and minor.
Our experienced, empathetic and well-trained team will work with you to find the right balance of care and to get the most out of life.
What We Do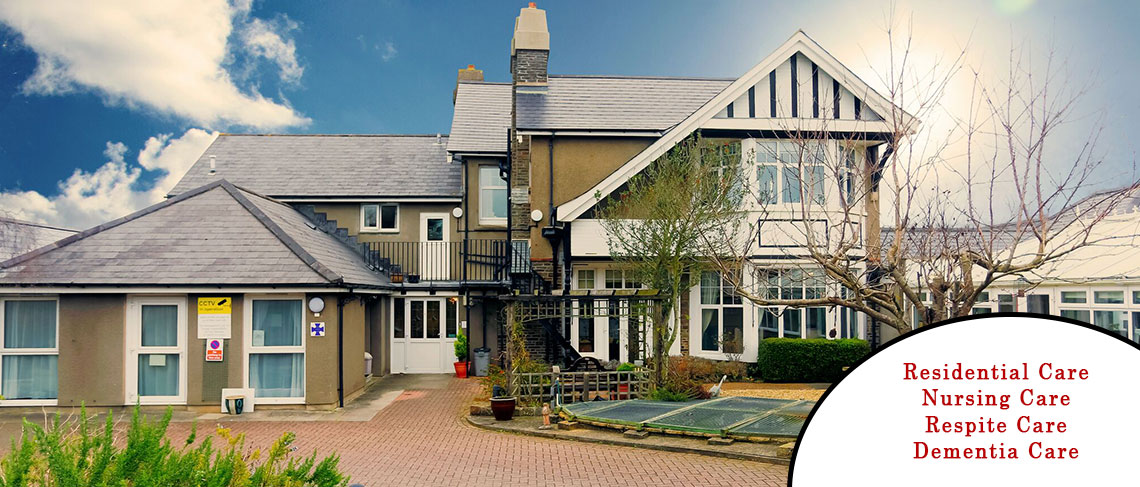 We can offer tailored and responsive care, whatever your needs are, and appreciate that your needs may change over time.
We can also provide high quality respite care for those times when you need some extra support away from home.
We know how important is that you:
Feel safe and secure
Live in an environment in which you feel comfortable and cared for
Are able to stay active – taking part in activities and outings – so you can live life to the full and maintain your independence as much possible

Are offered a great choice of excellent quality food, tailored to your requirements

Live in a home with the highest standards of cleanliness - and no smells
Are supported by caring, specialist staff and experienced managers

Are involved in and consulted about what goes on in your home

We also love to involve families and friends in the events going on at The Warren and frequently hold open events such as celebrations and socials. Families and friends are always welcome at any time and should feel free to come and watch visiting performers and entertainers, stay for lunch or a coffee and join in with activities, too.
Our Team
Our fantastic team of staff are constantly training and updating their skills and we are lucky enough to have decades of nursing experience to draw on from our highly skilled team of RGNs as well as our brilliant, kind, fun and dedicated team of carers.

We also have a hard-working and proud team of domestic staff led by Housekeeper, Anita, and a brilliant kitchen team - more about them here
And we mustn't forget the ever-cheerful maintenance team who keep us ticking over safely and are currently overseeing renovations to bathrooms and some lovely cast iron boundary fencing. Thank you John, Robbie and Facilities Manager Mark.

We are very excited that we will be welcoming a new Manager in the next few weeks. Lesley brings with her many years of nursing experience and has been running a 70 bed care home 'up country' in Northampton. She will be moving down with her two dogs and can't wait to be walking them on the beach and in the beautiful local countryside..

Activities and Events



We are fortunate to have a dedicated Activities Coordinator, Carol. You're sure to meet her if you're a regular visitor as she likes to get to know all about our residents and their families and is a firm favourite with everyone. (Just don't tell Max the cat ... he's a close second.)

Carol puts together a great programme of events in the home, including arranging visiting musicians and performers and visits from the local primary school - which is always great fun.

We also like to take residents out and about and have wheelchair accessible vehicles. That means we can facilitate anything from a quick cup of coffee and a look at the sea in Westward Ho!, to a trip to the theatre.

We also benefit from the crafty talents of Chantel who has assisted the residents to produce some beautiful art and crafts, some of which are pictured below.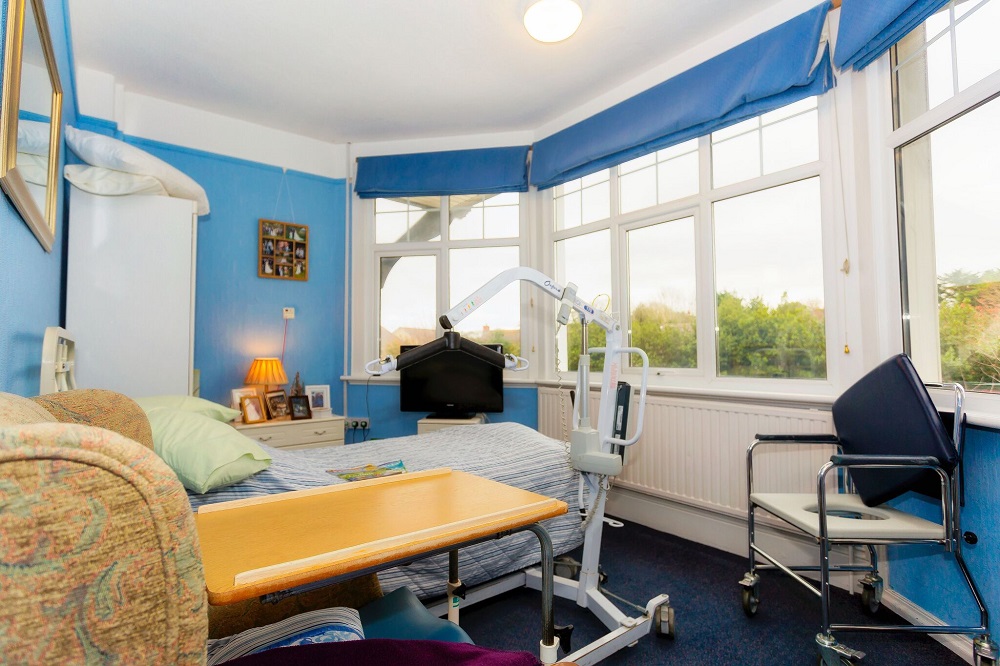 FAQs
Here are some Frequently Asked Questions. You can also find a full copy of our Terms and Conditions here

How much are the fees for The Warren?

Our fees vary depending on whether you need Residential or Nursing Care. You may also get help with fees (so pay a reduced fee or nothing at all) depending on your circumstances. For more information, go to https://new.devon.gov.uk/care-and-health/adults/paying-for-care/paying-residential-nursing-care/

Residential Care fees are currently £730 per week
Residential Care with Nursing fees £958 per week

Please note these are correct at time of publication but are subject to change. Please contact the home directly to confirm the charges that would be applicable to you.
Fees are liable for annual increase in April 2018.
What do the fees include?
All fees at The Warren include:

Full board accommodation in a fully furnished room.

A choice of meals, plus snacks and drinks. We can cater for special dietary requirements by arrangement.

Full use of communal lounges, dining rooms, bathrooms and any other communal facilities in the home

The opportunity to join in with activities run by the home and use of recreational facilities. (You may be asked to make a financial contribution to the cost of some activities or excursions.)

Assistance with washing, bathing, medication and other personal services, as reasonably required. Staff are on duty throughout the day and night to assist you.

A complete laundry service (excluding dry cleaning).

Liaison with your general practitioner, social worker, district nurse, dentist, chiropodist and other professionals, but any charge that any of these make must be met by you.
Can I bring my own furniture and belongings with me?
Yes, we encourage residents to personalise their rooms and to bring things that are familiar to them to help them to feel at home. Please speak to the Home Manager if you have queries about any particular items.
Will my family and friends be able to visit me?
Yes, absolutely! We welcome visitors throughout the day and early evening and encourage staying a while to chat, have lunch with us and take part in any activities going on.
Just let us know if there are a few of you coming for lunch so we can let Cook know.
Can I have a pet at The Warren?
Unfortunately, pets are not permitted at The Warren. However, we recognise that pets are often an important part of the family and visitors may bring well-behaved pets in to the home.
There is also a resident cat, Max, who likes to make use of the sunny conservatory and can point you to the most comfortable chairs.
Yes. Our amazing kitchen team, led by Di and Clair, produce fantastic, fresh, home-cooked, prepared from scratch food every day.
Recent highlights include Di's famous sausage casserole (who knew a hint of lemon could be so good? Sorcery!) and fresh cream Banoffee Pie. Mmm.
Plans are also afoot for a Chinese New Year celebration menu, complete with lanterns and there may even be a dragon.

We can cater for any special requirements. We'll ask you all about your likes and dislikes as well as special diets. As everything is prepared from scratch, it's easy to modify and adapt meals and there is always a choice of a few options and a good variety of lighter options and winter warmers. All menu are planned with good nutrition in mind. Food is important and and we make sure meals are enjoyable, varied and unhurried.
What additional services are available to me?
We know it's not always possible to get out and about. We have good links with our local community and can usually find whatever it is you need - from a paper to a ukelele teacher.
We have a visiting hairdresser and chiropodist for head to toe requirements and can also arrange for other visiting professionals for hearing and visions tests, etc.
We work closely with the Community Nursing Team too, so you may see District Nurses, Physiotherapists, Speech and Language Therapists in the building.
We're right opposite Northam Surgery and the brilliant team there, as well as the Boots Pharmacy on site there, so everything you need is on hand.
Will I need an assessment?
Before you decide on The Warren for yourself or a loved one, we recommend you come and look around, chat to the staff and residents and let us know what it is you are looking for.
If you're happy, we will then arrange to visit you to chat more about your needs and ensure we can have everything ready to make you comfortable from Day One. This means we can all be confident that we can meet your needs and have any specialist equipment or input available, in the right place at the right time.
I'd really like to know more, what shall I do?
Call us on 01237 476932 or call in to The Warren. Simon Haywood, Managing Director, can also be contacted by emailing simon@lycettecare.com